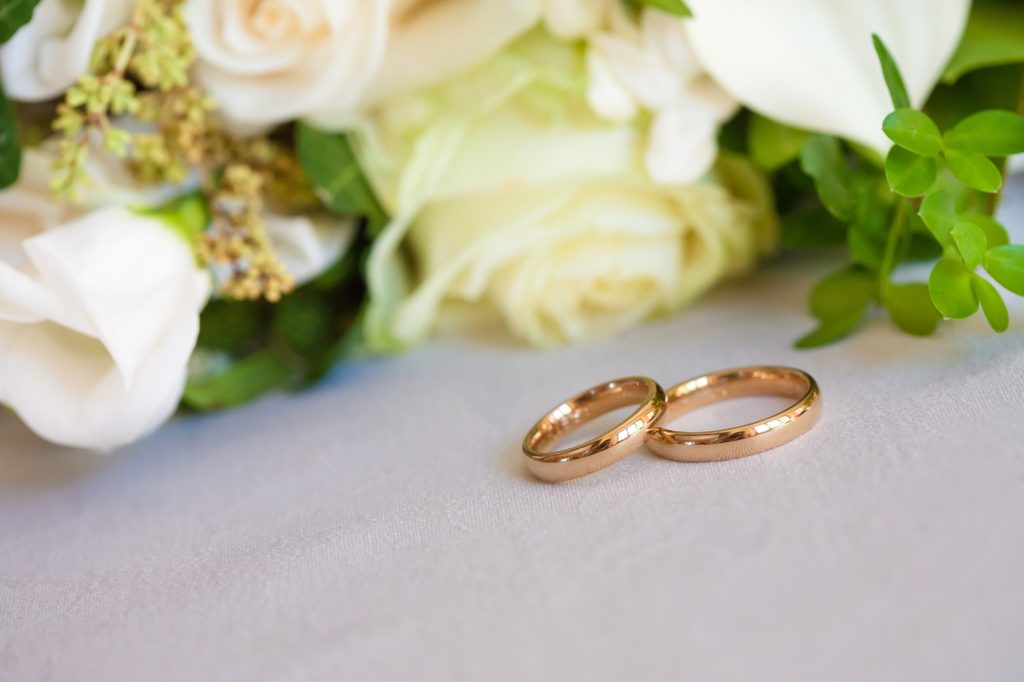 Wedding rings have existed for over one thousand years, symbolizing fidelity, unity, and love.
Weddings are sacred rituals that also have existed since ancient times, joining two individuals into one unified pair.
"A man will leave his father and mother and be united to his wife, and the two will become one flesh. So they are no longer two, but one flesh. Therefore what God has joined together, let no one separate." – Mark 10: 6-9
An extension of your wedding day comes with a ring. These rings, on a basic level, are worn to remind you of the sweet day that you said "I do" to your soulmate.
But, there are many other meanings that come with the vows, and exchange of rings, long after the ceremony.
Read on to find out the real meaning of wedding rings and vows, under the church of God.
The True Meaning of Wedding Rings and Vows
This devotion of marriage as remarked in the bible is one of the most rewarding earthly pleasures humans have.
God urges you to love one another above all else, as he has loved you.
"Be devoted to one another in love. Honor one another above yourselves."- Romans 12:10
But how does that apply to wedding rings?
Ceremonious rings at weddings have been exchanged since ancient Egyptian times, and into Roman times.
Since then, the meaning has shifted away from loyalty and arrangement to a story of love and devotion.
Men actually only began wearing rings after World War II to remind them of their wives at home. This is significant in the changing face of the ring.
This physical and portable piece of jewelry slowly began to mean that physical separation is not enough to pull each other apart.
This modern understanding of love and commitment to the partner led to the standardization in the ring exchange ceremony.
It symbolized all of what is said and the fidelity that accompanies it.
The design of rings has changed over the course of its existence. It was once made of only plant materials, which were not as durable in nature.
It has adapted over the years to be formed from precious stones and metals. Platinum, yellow gold, white gold, and rose gold are the most common materials. Yellow and white gold is the most traditional material.
These valuable metals symbolize the value that the other person has to you. The addition of near-indestructible diamonds signifies the unbreakable love and devotion.
The circular design is said to represent infinity.
In selecting a wedding ring, one much be sure that it will be as resilient as your marriage. The specialty rings made by 1 Camo, for example, are good models of durable design.
The design, material, and shape should be perfect, as you are intended to wear it "til death do you part".
The vows that you say as you exchange rings should be a unique reflection of your relationship.
Traditionally, these are four lines or shorter, as they do follow-up the wedding vows. Exchange of ring vows should be the closing vows of the ceremony.
One example of a ring exchange vowis:
"I give you this ring as a reminder, That I will love, honor, and cherish you, In all times, In all places, And in all ways, forever."
The meaning of most vows is that rings serve as a reminder and symbol of the promise of the relationship. It traditionally ends with the length of the promise, which is usually forever.
The vows are customizable and personal. It is important to reflect on what the ring means to you and to communicate that with the vow.
Closing Thoughts
In writing your vows, keep the multiple meanings of the wedding ring in mind.
There is the historical meaning to wedding rings, as well as significant to the design of the ring and the vows that are spoken.
As well, plan your wedding to have a church ceremony as unique as your relationship, to further symbolize your commitment beyond the ring.
Finally, enjoy every ounce of your wedding day. It is a once in a lifetime experience that will be remembered for the rest of your life.
Save the worrying about the wedding logistics and church web security for professionals.
What do you think about the exchange of rings ceremony? We love to hear your thoughts.