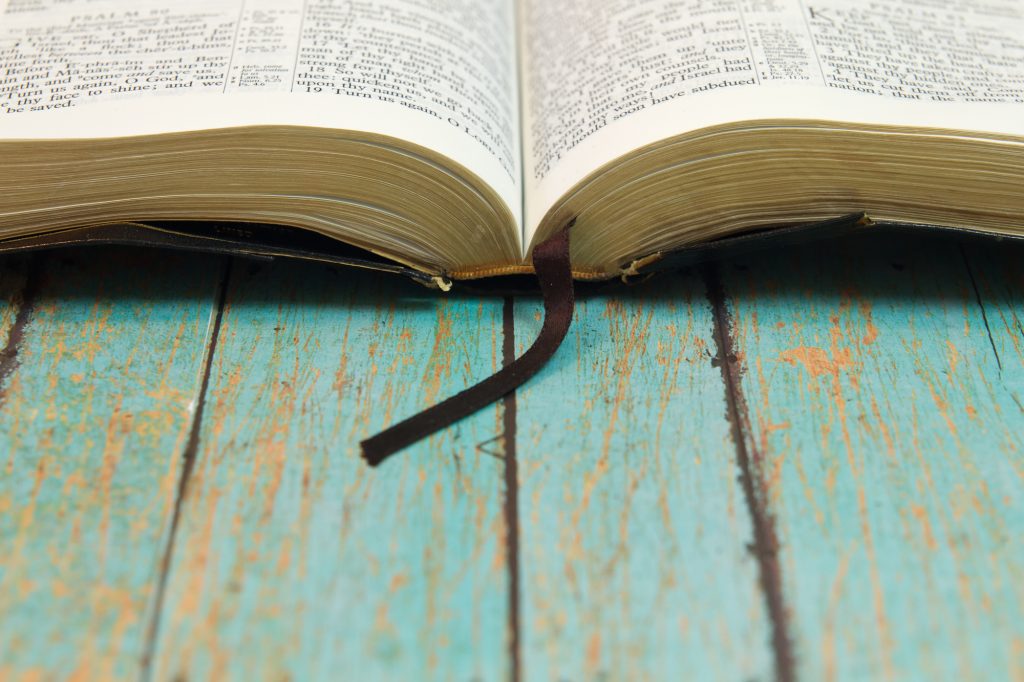 Let's face it — life, especially in today's world, can be tough.
There's a lot of sadness, too much anger, and exhaustion, pressure, and even hopelessness.
More and more people are turning to the words of especially encouraging scriptures to get them through the day.
Perhaps you're here because you too are in need of some excellent Bible verses about life, love, and getting stronger.
This post is here to help.
Read on to access five of the most powerful verses about the triumph of both God's love and the human spirit.
1. Jeremiah 29:11
"For I know the plans I have for you…plans to prosper you and not to harm you, plans to give you hope and a future."
We think that there are few more encouraging scriptures than this beautiful verse from the book of Jeremiah.
This uplifting scripture reminds us that, even when it seems like life has been throwing us curve ball after curve ball, that God has a plan for us. Sometimes, it will certainly be challenging to trust in His plan, as well as to persevere through those difficult times.
However, God reminds us that He doesn't send us setbacks in order to harm us, nor does He take delight in watching us fall. Instead, these mistakes and challenges are often what causes us to become stronger.
They are also what so often ends up strengthening our faith in God.
Remember that to love God means to never give up hope and to never give up on remembering that He has a plan for your happiness.
The phrase "let go and let God" is one to remember when you read this verse.
2. Psalm 31:24
"Be strong and take heart, all you who hope in the Lord."
This is one of the most perceptive Bible verses about life — despite its deceptively simple nature upon a first reading.
It reminds us that, when we give God the reigns to our lives, we're surrendering our control to Him.
That doesn't mean that those who ask for help are weak. Instead, it's a sign of strength to recognize that you need Him to lift you up. It also speaks about the power of hope, especially in today's trying times.
No matter what you believe, it seems like every time you turn on the news, you're reminded of the division and even the hatred that we can have for one another.
This verse reminds you to be strong, to trust that God has a plan, and to never give up seeing the good in others.
3. Psalm 118:14
"The Lord is my strength and my defense; he has become my salvation."
This is one of the most popular encouraging Bible quotes for good reason.
It reminds us of how God acts as both our defender and as our advocate in all things. He intercedes on our behalf. He creates plans for individuals as well as for all of humanity.
In Him, most of all, rests our entire salvation.
Sometimes, we just can't fight alone, and we can't be the hero anymore. This is especially true if you know that others look to you as a leader, but you need someone to lead you from time to time.
This beautiful Psalm is a gentle reminder that God takes up arms for us, whenever we are too tired to do so.
4. John 16:33
"I have told you these things, so that in me you may have peace. In this world, you will have trouble. But take heart! I have overcome the world."
This verse from the Book of John reminds us that, like it or not, life is full of challenges.
God has never said that all of life will be easy, or that we'll always be able to get what we want without any kind of a struggle.
Even God sees the value in failure. He also knows that larger forces sometimes can make us feel tired, stressed out, and even hopeless. Tough times have an impact on all of us.
But God reminds us here that He is the ultimate leader, and that no one is above Him.
5. Ecclesiastes 4:9-10
"Two are better than one…for if they fall, one will lift up the other."
This is a stunning scripture that speaks not just about the relationship between humans and God, but also about the power of friendship and support.
Whether through prayer, reading a spiritual book or blog post, or even talking to a priest or counselor, it's OK to ask for help. It's also OK to rely on the support of those around you when you can't do it on your own.
Your job as a Christian is to lift up other people and to remind them to return the favor when someone else is in need as well. To read more Bible verses, be sure to check out My Bible Verse of the Day.
Which of These 5 Bible Verses About Life do you Like Best?
We hope that these five beautiful Bible verses about life have encouraged and uplifted you.
Remember that we all struggle, get frustrated, have moments of weakness, and do and say things we shouldn't.
The good news?
God loves us anyway. Are you interested in learning more about how you can help to share that love with the world?
If so, spend some time on our website.
We'll help you to learn how to find the Christian web hosting services you need to secure your church's digital platform.