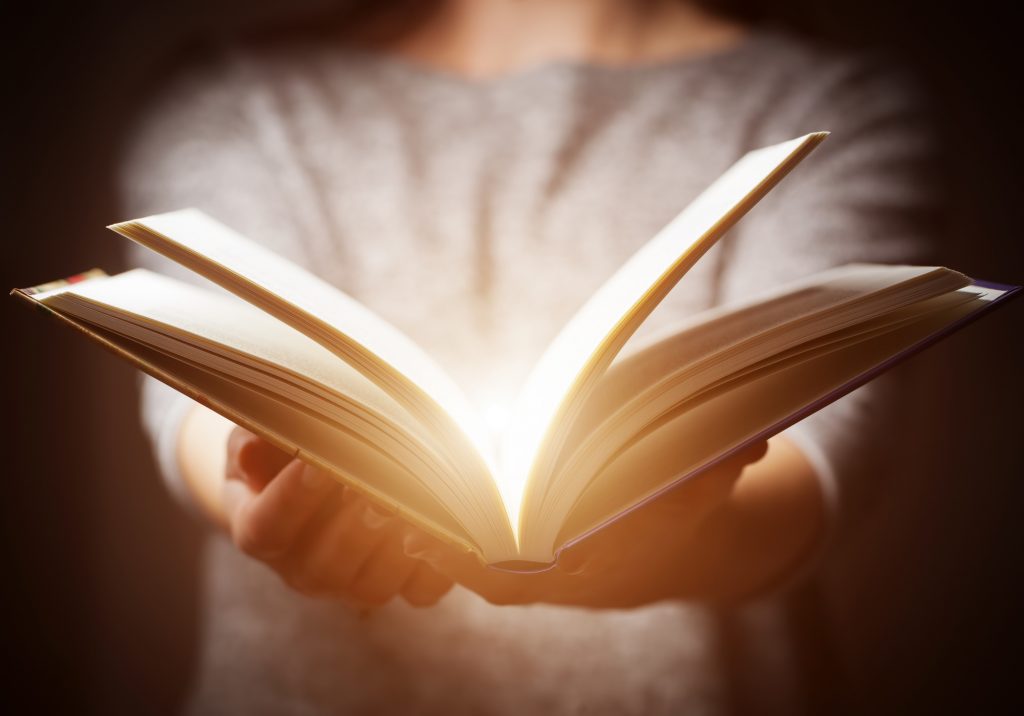 How do we encourage our relationship with God? Some would say the best way to do that is through prayer, others would argue service to the church or simply abiding by the commandments.
In truth, living a Christian life calls us to do all of these things. But, God doesn't want us to stop there. He also wants us to read about Him in Christian books other than the Bible.
Reading about God is like watching the most epic romance movie. Christian books take you on a journey of God's grace, mercy, understanding, and, of course, love. They're powerful accounts of faith that shed light on the darkness in our own lives.
Plus, books like this remind us we don't have to be great to be a child of God; we are already great because we are His children. Here are 10 books every Christian should read to deepen their faith.
1. Love Does – Bob Goff
The opening to Love Does will have you hooked from the start. His good friend tells readers about the way Goff just does things – from choosing a peculiar place to be his legal office to being a part of the Ugandan government to getting the girl of his dreams.
Then, the author walks you through his faith journey of learning how to do things (instead of thinking or talking about them) through Jesus and people of faith in his life. You'll feel like you're talking to a friend while reading this. In fact, you may want to be Goff's friend by the end of the book almost as much as you feel inspired to follow Jesus!
2. Crazy Love – Francis Chan
Goff's main point in "Love Does" is all about living your love for Jesus in real time, not just in your head. Chan's "Crazy Love" shows you why that matters.
It's not enough to love God halfway or to pretend that your love for Him is more than what it actually is. You have to work to deepen this relationship despite the halfway way of doing things in this day and age. You've gotta go all in, and this book can help you do that.
3. A Million Miles in a Thousand Years – Donald Miller
Do you ever see God in something that others would deem as ordinary, or as not exactly about faith? You know, like finding magic in a sunset or seeing Jesus when someone is nice to you in a busy grocery line.
This book will give you a similar experience. Miller gives you the front row seat of how he turned his life around to look better, but then it actually became better – fully, wholly, truly. Sounds like God had something to do with that, don't you think?
If you enjoy this, you may also like "A Course in Miracles", which you can click to discover more about.
4. An Unhurried Life – Alan Fadling
Sometimes, God slips right by you because you're too busy focused on other things. It's a common situation in this day and age thanks to all the distractions and to-dos floating around our minds.
God wants us to slow down and see Him. To be in conversation with Him as we go about our day, and to stop and sit with Him whenever necessary. Fadling's book can show you why this matters and how to make a slow-pace feel natural in such a hurried society.
5. The Cost Of Discipleship – Dietrich Bonhoeffer
Jesus called us to discipleship over and over during His time on earth. This message still matters thousands of years later, but for some, it has lost its touch.
"The Cost of Discipleship" brings meaning back into this task from a modern-day standpoint. It shows us that we don't have to be part of the clergy or proclaim lives of poverty to be a disciple. Instead, it reminds us we can all be disciples of Christ if only we choose to take up the cross.
6. The Circle Maker – Mark Batterson
One of the best ways to live our discipleship is to pray. Prayer can work miracles even when we least expect it to. But, a lot of the times, we're either too afraid to ask for something "big" or we're sweating the small stuff.
"The Circle Maker" will deepen your prayer life. It changes your perspective on what giving thanks and asking requests can do, and how to do it in the first place.
7. Skeleton's in God's Closet – Joshua Ryan Butler
This title may surprise you at first. However, it's a proper name considering Butler takes readers on a deep dive into the other side of our faith – Hell.
How often have you wondered about purgatory? Do you question what it looks like or if this great, merciful God of ours even sends anyone there? Not like the author has been there or anything, but he does make a profound case for what the answer to such common Christian questions could be.
8. Tattoos on the Heart – Gregory Boyle
This book is another surprise, but for an entirely different reason. Think of the outcasts of today's society. Lots of people don't think much about the poor and homeless they pass on the street or those who look a little rough around the edges.
These people are still Christians, but they find it harder (or make excuses) to take their faith to the outskirts of society. As a priest in one of California's most crime-ridden areas where gangs are common and death happens daily, Father Gregory Boyle is no stranger to those on the "outside" of society.
His book asks us to greet such people with grace by telling readers how grace changed men and women of crime and violence into faithful followers of Jesus. "Tattoos on the Heart" shows us what love can do when we notice it from God and start giving it to the people around us.
9. Barking to the Choir: The Power of Radical Kinship – Gregory Boyle
Boyle's stories from Homeboy Industries are so brilliant and powerful, he had to write a sequel of sorts. That's what "Barking to the Choir" is about. It's a closer look at his day to day with these past-gang-members-turned-believers.
Once you get into it, you realize the book is actually about seeing God in the most unlikely of places and welcoming Him into your life. You learn about what ministry really looks like and how being genuine makes it more powerful than any amount of money or mission trips can do.
10. Mere Christianity – C.S. Lewis
The final book every Christian should read is "Mere Christianity." This is a must-read if you want to have your faith shaken a bit, and for all the right reasons.
Lewis takes a close look at the core of Christian beliefs and rattles them one by one. He sheds light on the fault behind our "Christian" thoughts and actions and shows us the truth of what God is really calling us to do. It's the wakeup call many of us need, and it comes via brilliant writing and deep contemplation.
The Books Every Christian Should Read and the Life We Are Called to Live
At the end of the day, despite the differences in context, all of the books every Christian should read have one main purpose – to bring us back to our faith. As much of a "good Christian" as we think we may be, sometimes, we need a fresh perspective.
Reading about God through the eyes of others helps us do that.
If you want to start reading more right away, click here to check out our blog.