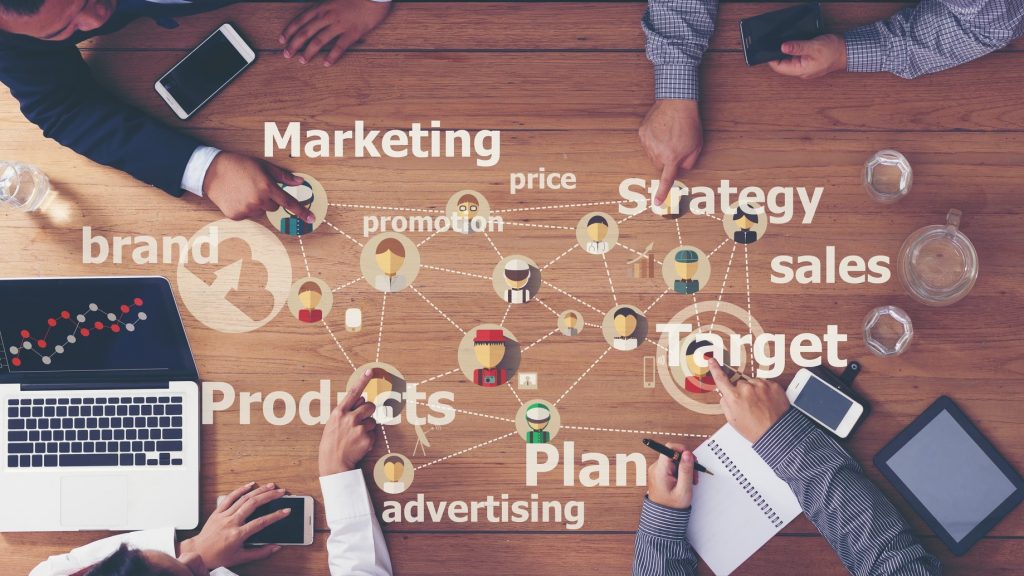 Churches are looking to digital strategies to increase their website traffic. Even if a church has built the best website it can be of little use without a good and consistent audience.
Knowing the right digital marketing solutions is as important as knowing how to use them.
With over 1 billion websites on the internet, the competition can be tough. But by creating content, staying consistent, and getting support, any church can succeed.
Putting effort into proven techniques is a great way to boost traffic. Here's how to use digital marketing solutions and increase website viewership:
SEO and Analytics
Embracing the digital tools available means that any congregation can stay closer. While some churches are going so far as to offer online baptisms, a church doesn't need to alter the tenets of their faith to be successful on the internet.
The way many organizations, churches, and companies track their success is with analytics and SEO – or search engine optimization – shows a website's rank with certain search terms.
Analytics can measure the traffic of your audience. Using analytics will allow a church to find out the online habits and demographics of their viewers.
Before starting to use any digital marketing solutions it's important to measure the starting point. Use a current view of analytics and SEO to track progress as you go.
One of the most important strategies to building an online audience is creating content. By continually updating your website with valuable information viewers will be more likely to return.
Creating expert content means producing information that is valuable to your viewers. Churches are fortunate to already have an idea of the concerns and questions of the congregation.
Using these types of topics as a starting point can help you create content. But being as specific and unique for your church is a definite must.
Highlight special events, congregation members, topics, and new information. With this type of attention to content, you will be more likely to attract viewers.
When a church begins creating content and updating more regularly they can see what works and what doesn't. Using analytics tools allows your church to find which topics and blog posts get the most traffic.
This information lets a church know what is most valuable to website visitors. Focusing on the comments and responses is also a good way to find out where to put your efforts.
The blessing and curse of digital marketing solutions are all the opportunities available. A church can become distracted and ineffective online if they don't remain focused.
Simply putting effort into the types of information your audience wants will keep them coming back for more.
In the early days of the internet, most viewers used desktop computers. Today the ratio is in favor of mobile users.
The audience of a church website is more likely to access information from smartphones and tablets. As a result, churches need to keep their design and content mobile-friendly.
Churches should also note that 81% of mobile users prefer an app to a website. Catering to the needs and wants of your audience is one of the best ways to build viewership.
More visitors will respond and interact with your site if you use mobile design and apps to help reach them.
Digital Marketing Solutions From The Experts
It would be a mistake for any business, organization, or church to go it along with digital marketing solutions.
Capitalizing on the expertise of these experts can mean the difference between failure and success with church websites. Maybe especially on the internet the latest tools and techniques can change fast.
Working with experts lets churches focus their energy on what is important and what works. Companies like The Web Ally SEO work with churches to help them grow visitors and use the best tools.
By offering website building, SEO enhancement, and web development a trusted provider will allow a church to build their audience.
Also, using a company with similar values for web and domain hosting can help. A church can use experts with comparable values for the best results.
Success in using digital marketing solutions to build viewers requires an integrated approach. While the core of a church's digital offerings can be a website there are many other tools to use.
For instance, if you focus on creating digital content then social media can help spread the good word. By making content that caters to your audience that is shareable on social media you will be reaching more current and potential visitors.
Integrating Video
In addition, augmenting social media and website content with video can help reach your goals. As tastes change on the internet it is wise to use many different tools in an integrated approach.
This strategy should be done both deliberately and cautiously. It is better to stay focused and perform well than getting distracted online.
On the other hand, there is no reason to resist using all the avenues available that you are comfortable with.
Focus on Unique Church Goals
One of the things that are clear in today's digital market is that not all organizations are the same. Focusing on the unique needs of a church's website is a requirement to boost your visitors.
While there are many practices that might work for every company or organization it's important to work with the support that understands your needs.
Focus on the strengths of your church, your visitors, and your faith. The internet will help you spread this message to a wider audience if you work with the experts.
Find The Experts
Once a church knows the benefit of using the right support they won't have to look far to find it.
Christian Web Host has helped churches build their audience since 1997 catering to the needs of our clients. We offer scalable solutions for everyone.
From dedicated servers to support technicians and engineers, we have your needs covered.
Don't wait to build your online audience. Contact ChristianWebHost today.