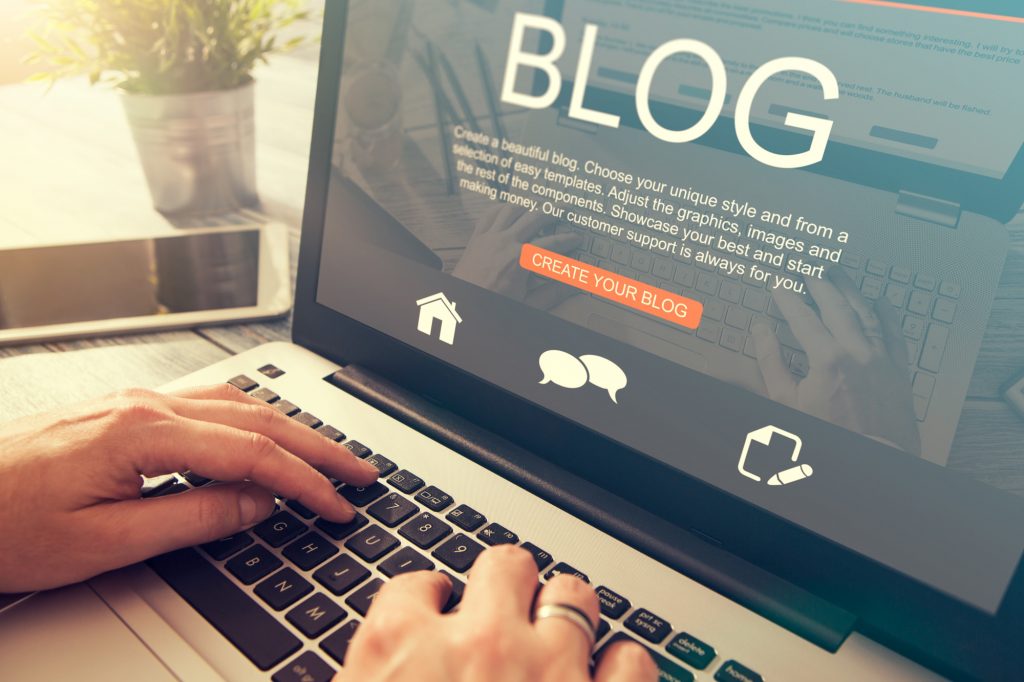 Blogging and church might seem like they wouldn't go together. But in our day where 4 billion people are on the internet, blogging is a natural choice to reach the surrounding community and others.
If you've given any thought at all to start a church blog, but you're stuck on how to proceed, keep reading as we offer you these tips!
How to Start a Church Blog
Whether we like (or agree) with it or not, the church culture is plugged into technology. People are reading the Bible on their phones during sermons, and churches build websites to keep the members in touch with events and a page where a church can reveal their beliefs to potential church-goers.
The only thing missing is a blog.
Starting a blog doesn't have to be intimidating or hard. Here are some tips to make the most out of your church's blog.
1. Define Your Purpose
Starting a blog for your church is a fantastic start, but similar to starting a church, you need to define your purpose. Will your blog be specifically for members, or will you try to reach those outside the church?
Also, consider the content you'll write. Is it more of an informative or inspirational blog? Whatever material you choose, be sure that it reflects your mission as a church and that the voice is consistent with that mission.
2. Create an Editorial Calandar
One of the reasons why many blogs fail is because they don't plan. Planning your content ahead of time keeps you focused and prepared as you write, like sermon writing. Try planning a few weeks in advance and then schedule a month or two in advance. Sitting down to write when inspiration strikes show blogging inconsistency and probably isn't helpful to your audience, especially if they're returning readers.
3. Designate Writers
Even though the pastor, or pastors and elders, in the church might be the experts on theological issues, that doesn't mean others are unqualified to write!
Other leaders in the church like your worship leader, children's teachers, missionaries, and other people who dedicate their time, often have plenty to say that's beneficial! As you create your editorial calendar, incorporate these leaders, so the pastor is not left doing the bulk of the writing.
This provides a wonderful way for readers to see the unified voice of your church through different people. Be sure that leadership approves of the posts before they go live on your site.
4. Share Content with Other Churches
Of course, you want as many people as possible to fill the pews (or chairs!) on a Sunday morning. But the church down the street or another website might have some fantastic content or resources on their blog that you'd love to share with your congregation or readers.
Sharing content is much more appreciated than simply stealing content, or an idea, from another website. And sometimes it takes the pressure off of filling an editorial calendar with original posts. If you're going to share, be sure to cite your source and give them credit rather than claiming the idea as unique to you.
5. Don't Forget Visual Content
Blog posts that contain images (and even videos) are read more than content that lacks images – an impressive 94% more. Your average reader will likely not be a seminary student, but an average Joe down the street.
The entire post doesn't have to be filled with images, of course, but the suggested amount is one image every 150 words. Again, there's no right way to do it, other than to make sure there are images to look at!
6. How Often Will You Blog
Blogging frequently is what keeps people coming back. Loyal readers love fresh content, so deciding how often you will blog is vital.
Once a week is preferable, but that may not be possible when you're first starting. Aim for once every two weeks and as you gather more writers, fill up your calendar to once a week if you can.
7. Make Your Blog Easy to Navigate
Blogs that lack simplicity regarding navigation are not visited as much. If there's a busy interface, people are likely to sign off and visit a blog that's constructed well. When you're building your church's blog, make sure that it's easy for people to find.
Learn more here to about the best way to build your church's website!
8. Beyond Sunday
While thoughts on Sunday sermons might be fine for a post frequently, you don't want to make it a habit. There's an abundance of issues surrounding our culture and community, and touching on those subjects may reach an audience that doesn't go to church.
Linking to a sermon video or a mention of a previous sermon is ok, but writing about cultural issues,
9. Highlight Events (Not Too Much)
While it's great to showcase events on your website, it's better to sustain from sounding too much like a church program. The program is designed to inform the congregation and visitors about upcoming events, activities, and other announcements. The blog, however, can dive a little deeper into some of your events and highlight the positive outcomes from it.
Church Blogging: Takeaway
In our technology-saturated age, having a church blog is an advantage in spreading the word about your church's mission and an excellent way to connect with others that may or may not know about your church. Use these tips to create a truly remarkable blog that speaks to people both inside and outside your congregation.
Want to learn more about how to manage your reputation online? Contact us today for more information!