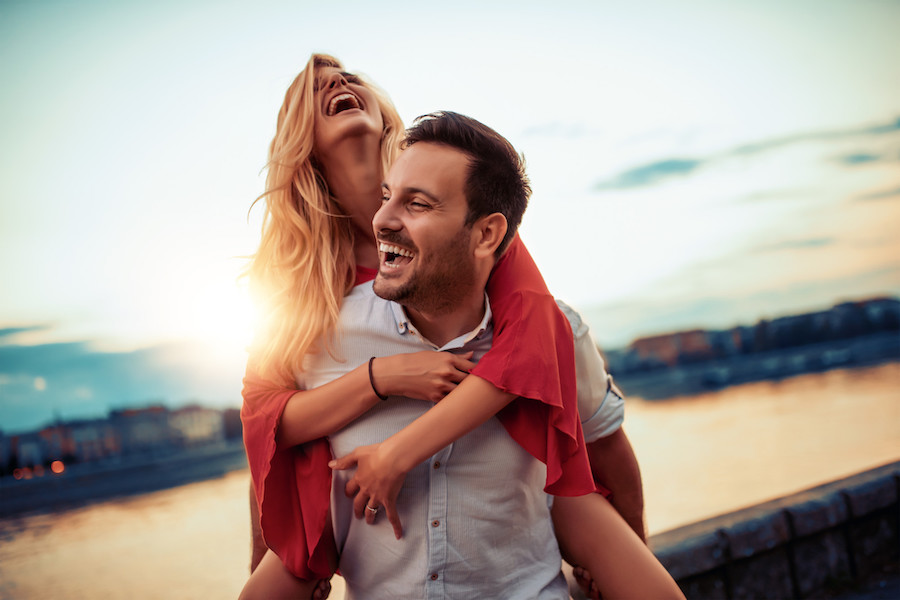 There are dozens of examples of hate thrown at us every day on the news or social media sites. You just have to follow federal politicians to see it spewed on a daily basis.
But as Mr. Rogers used to say, "look for the helpers" in every situation. There are people in the world who are a shining example of love and kindness if you look hard enough.
Who are the Good Samaritans in the world?
Keep reading to learn of five examples of agape love and what characteristics make the actions so unconditionally loving.
What is Agape Love?
In the New Testament of the KJV of the Bible, love is mentioned more than 150 times and is considered the main component of what is cited as God's two greatest commandments:
1. Love God with all your heart, soul, mind, and strength (Mark 12:30)
2. Love one another as I have loved thee (John 13:34)
The spiritual understanding of agape love is that it is unconditional and selfless in nature. A love that emulates the love of God.
"God so loved the world that He gave His only begotten Son, that whosoever believes in Him may have eternal life" (John 3:16)
Every person on earth is a Child of God giving them the birthright and blessings of being a child of royal birth. Loved by the infinite creator of this earth.
A Heavenly Father who loved you, individually, enough to create this earth filled with flowers, trees, birds, animals, and every other beautiful aspect of this world for you.
He loved each of us enough to send Jesus Christ to atone for our sins so we can return to live with Him for eternity. He did this knowing we would be imperfect and have weaknesses, but He loved us that much anyway.
That is Agape Love.
The Good Samaritan
Most Christians, even at a young age, are familiar with the parable told in the New Testament of the Good Samaritan.
A man is beaten while traveling between towns and left to die. A priest and a Levite, both considered "men of God" chose not to help him for their own selfish reasons. A Samaritan found him and not only cared for his wounds but ensured he was taken care of in the future as well.
Jesus told this parable in hopes that those who heard it would understand the true meaning of charity, unconditional love, and the commandment to "love thy neighbor".
This is the example given by the one person who walked on earth that was the epitome of agape love in the story of His life and death.
Mother Teresa
Mother Teresa is often the first person that comes to mind when looking for examples of selfless love.
Since founding the Missionaries of Charity in 1950 Mother Teresa dedicated her life and felt it her mission to spread love and compassion to all she met.
While many may have disagreed with all of her methods and practices, she is a global symbol of agape love for her fellow human being.
Due to her tireless work, there have been thousands fed at soup kitchens, housed in orphanages, received hospice in death, and compassion in life.
Dalai Lama
Just because the Dalai Lama isn't Christian doesn't mean he's not capable of living a life of unconditional and selfless love. In fact, his mission in life is to try and inspire others to live a life of selfless love towards all living things.
He teaches that compassion is the purpose of life and should be the source of all energy you produce and action you take.
Jane Goodall
Agape love doesn't always involve just humans. Jane Goodall has dedicated almost 79 years of her life to making the lives of Chimpanzees better.
She has shown them unconditional love and selflessly given everything she has had to provide love, comfort, and an overall improved quality of life for them while sacrificing her own comfort.
Jane also spends a great deal of time inspiring and expressing love for this beautiful earth that we live on. She has educated thousands, even millions, about showing love to this earth and making it a better place.
In her mid-80s, she still selflessly serves to make this world a better place each day than it was the day before.
Mr. Rogers
Most celebrities are considered pretty self-centered but there is one tv host that won the hearts of generations while giving his entire heart to each person who watched.
Fred Rogers was a Presbyterian minister who taught lessons of love, compassion, and selflessness to children through his television show, Mr. Rogers Neighborhood.
His show ran for 895 episodes. A number that may have gone to any other celebrity's head, but for Fred Rogers, it was always about how to reach one more child to teach them how special they were and that they could change the world around them with kindness.
Florence 'SeeSee' Rigney
You probably haven't heard of Florence. That is unless you've been in the hospital in Tacoma General Hospital over the past seventy years.
Florence Rigney has selflessly given her unconditional love, compassion, and care as a nurse in Tacoma since she started nursing school in 1946.
Now over 90 years old, she still is serving the patients at the same hospital she started her career. She has seen entire generations of families from their birth to when they are visited by children and grandchildren decades later.
She is by all accounts considered a gentle, caring example of agape love while giving her life to helping others heal. Florence is by far not the only nurse or person who dedicates their life to making the lives of others better but she is an excellent example of the qualities that such a soul possesses.
Russell M. Nelson
First showing his dedication to God by serving a two-year mission for his church and God at 19, Russell M. Nelson would spend the next eight-plus decades living a life devoted to physically and spiritually uplifting and healing others.
A world-renowned heart surgeon, Dr. Nelson helped develop a heart-lung machine that enabled the first open-heart surgery and saved countless lives while sacrificing time with his wife and ten children.
He served his country and fellowman in the U.S. Medical Army Corp. during the Korean war and was willing to sacrifice his life if necessary to give medical attention to soldiers and civilians in need.
Following an almost thirty-year career as a well-respected cardiothoracic surgeon with time as the president of the Utah Medical Association and the Society for Vascular Surgery as well as a professorship at the University of Utah School of Medicine Russell continued to selflessly serve others as a respected religious leader for more than 50 years.
Agape Love is a Choice
Agape love goes beyond loving those who are easy to love when it is easy to love them. It is making the choice to love no matter what. To always love in a way that brings you closer to your Father in Heaven and His love.
Don't forget to bookmark our site today for easy access to all our inspirational and informative posts.