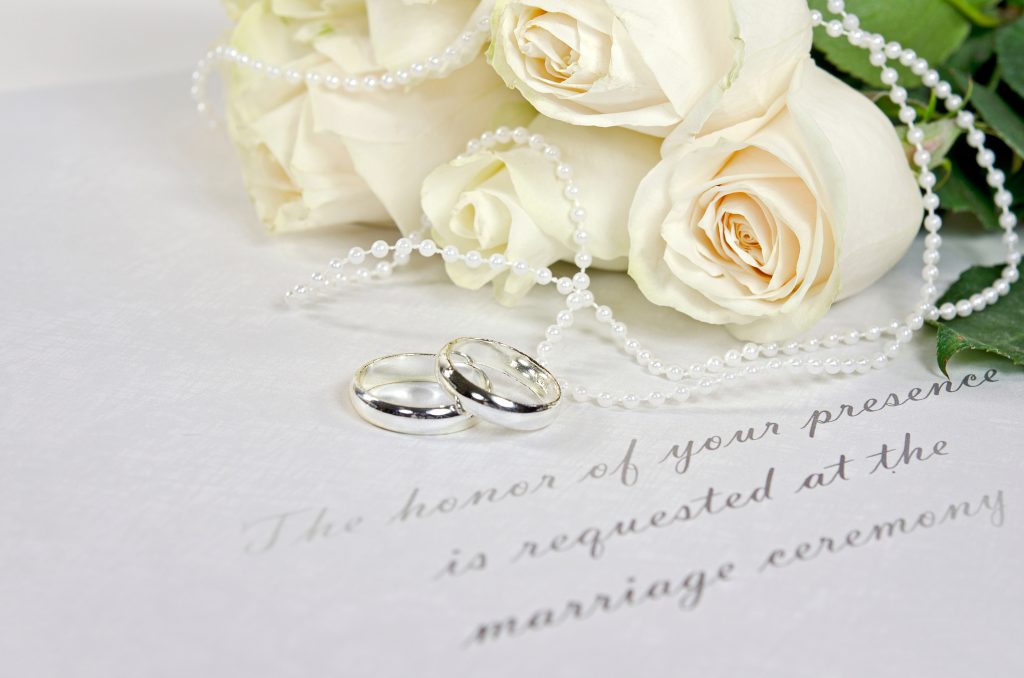 Have you recently gotten engaged? If so, you've likely begun the exciting but often overwhelming process of choosing a dress, a venue, a color scheme, even a signature cocktail for the reception.
First things first, though — to ensure that your friends and family will be able to attend, you will need to send out invitations! Check out the hottest wedding invitation trends to give you inspiration!
Hand Lettering
There's been an explosive resurgence in the popularity of hand lettering in the past few years, and with good reason. Hand lettering can evoke elegance, whimsy, or nostalgia. It infuses ordinary text with a personality that simply doesn't exist in regular typography. And isn't that exactly what you want for your wedding invitations?
Commission an artist to create hand-lettered save-the-dates and invitations. This is a wonderful way to design your own wedding invitations, ensuring that they are 100% unique!
Monochrome Minimalism
Clean, minimalist design is everywhere these days, from websites to wedding invitation trends. Whether you choose hand lettering or a more traditional font, minimalism and a monochrome palette will keep the emphasis on the important aspects of your invitation — specifically, your names and the pertinent details.
Minimalism doesn't have to mean that your wedding invites look like a handwritten grocery list or an e.e. cummings poem, however. Incorporate simple design elements like horizontal lines, graphic frames, bold ampersands, or a mix of fonts and font sizes.
Greenery and Natural Elements
Pantone's color of the year is a beautiful yellow-green shade called Greenery. It's a perfect color for outdoorsy couples who are tying the knot in a church and want to bring nature into the ceremony, or those who are planning an al fresco ceremony.
Other natural elements that are popping up in wedding invitation trends are wood-grain patterns, leaves and wreaths, and earth tones.
Watercolor Washes
Not into minimalism? Maybe green is not your color, but you still want something besides black and white? Look at some of the absolutely gorgeous watercolor designs for wedding invitations. Flowers are a perennial motif for weddings, and watercolor versions help them turn into a stunning, yet subtle background pattern for your invites.
Another way to use watercolor is by choosing gradients or stripes in your wedding color(s). Used this way, washes of color convey romance without overpowering your information with garish floral prints.
Metallic Foils
Last on our list of wedding invitation trends is bold metallic foil elements. Gold foil is the most popular, followed by silver and copper. Or go big and use a mix of metallic elements to adorn your invitations.
With this trend, you'll want to keep the metallic foils to a minimum. Too much glitz is distracting and tacky, but just a touch of glimmering gold or shining silver can add the perfect pop of glamour.
Which of These Wedding Invitation Trends Is Your Favorite?
Comment below and tell us if you're thinking of using hand lettering, metallic foils, watercolors, or natural elements in your wedding invitations — or if you're doing something altogether different!