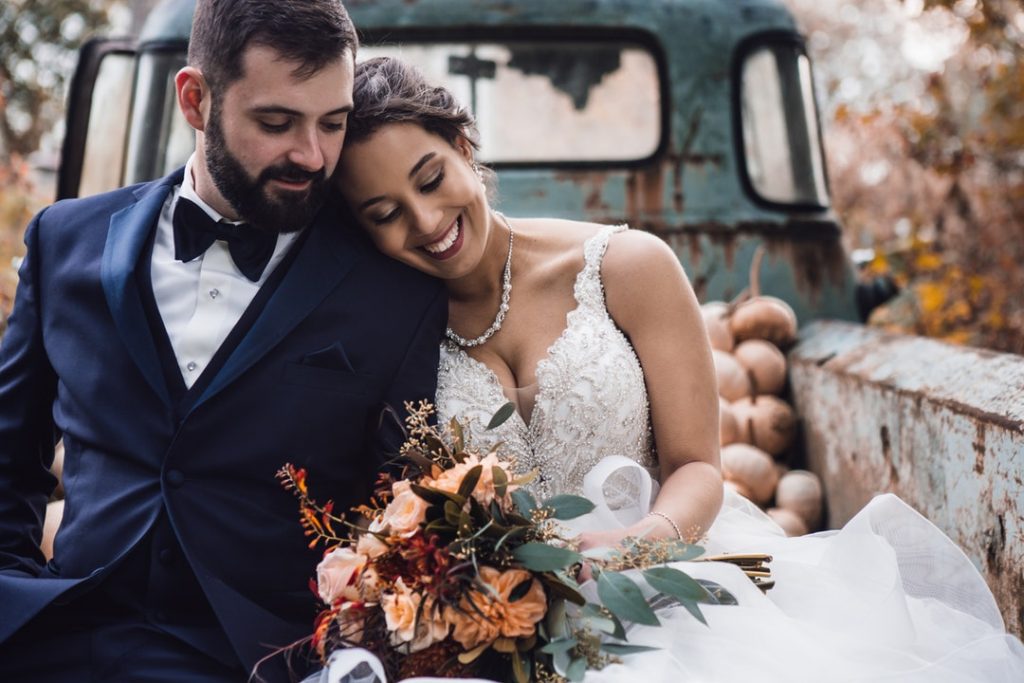 Fun fact: wedding and engagement rings are worn on the fourth finger because ancient Romans believed that there was a vein in the "ring finger" that went directly to the heart.
We have taken many wedding traditions from ancient Greek and Rome, and now we've started to create some for ourselves. The average couple spends approximately $33,000 on their wedding in the United States.
Weddings are often cited as the best day of the bride and groom's lives, but it doesn't come without stress.
Keep reading for the 10 best funny, disastrous and heartwarming wedding stories to get you excited (or to make you feel better) about your big day.
1. How Dare You Not Spend 3k On My Wedding
One bride-to-be gave her friends an ultimatum via a venomous Facebook post, giving them 3 more days to confirm going to her destination wedding invitation or she would delete them from Facebook.
Only 9 out of 150 invitees RSVP'd to pay $3000 to go to her wedding in Thailand, and when the couple moved the wedding to Hawaii to make it "more accessible", 2 more people dropped out. How dare they.
2. Couple Donates Their Wedding Venue
The exact thing you hope doesn't happen, happened to one American couple. They broke up a week before their wedding. And the venue was already paid for.
After talking it over, the couple decided to donate their venue to another deserving couple. Their generosity inspired other local businesses to donate catering, hair and makeup, floral arrangements and photography services. It's not all bad.
3. Rules and Regulations
A wedding planner made a strict list of rules and regulations for one American couple's wedding.
The rules were very specific. One prohibited any of the wedding attendees to wear white, cream or ivory (fair enough). And another banned all women from wearing their hair in any style other than a 'basic bob or ponytail'.
Guests would not be admitted unless they brought a gift worth $75 or more. Oh, and no guests were allowed to speak to the bride. At all.
4. Who Wore it Best?
One unconventional bride decided to wear a red evening dress for her ceremony. Not one for tradition, she wanted to wear something other than the typical white gown.
Unfortunately, the registrar showed up wearing the exact same dress. Thankfully, the bride had a good sense of humor. They still laugh about it to this day.
5. Trash the Dress
'Trash the dress' has become a fun, post-wedding tradition for some brides. A Canadian bride who got married in Mexico got some stunning photos taken of her swimming in the ocean in her immaculate wedding down.
An American bride couldn't wait any longer. As soon as her reception ended, she jumped off a trampoline and into a lake. The damage was minimal. It was back to normal after a trip to the dry cleaners.
6. Stealing Thunder
One American guy decided to propose to his then-girlfriend at his sister's wedding. The video went viral, and viewers had a mixed reaction.
Some people were outraged that he would steal his sister's thunder. Thankfully, she was on board and was part of the plan from the beginning. She said it made her day even more special and meaningful. Points for being an awesome sister.
7. I Ross, Take The Rachel
We thought this only happened in Friends. But one American groom proved us wrong, going as far as interrupting the registrar in an excited attempt to prove his love for his bride.
Before the registrar was finished asking Jack if he agreed to take Karen to be his wedded wife, Jack interrupted and said, "I agree to anything, because I love Anna!" Woops.
8. Lovebirds
In line with tradition, one couple planned to release doves at their wedding. Except, when the big moment came, the birds got stage fright and anti-climactically stayed in their cage.
After tipping the cage over and shaking it gently to urge the birds, they fell out and in protest, still didn't fly. In a desperate attempt to create the theatrical flyaway they had hoped for, the groom started shouting at them.
Instead of flying, they just waddled away. One particular rebellious dove flew up and landed on the groom's arm to relieve itself. That's supposed to be good luck, right?
9. Wedding Crashers
Two friends of a bride and groom thought they were late and were rushing to make it to the wedding. They rushed into the hall just as soon as the couple was declared husband and wife.
The only problem was, it wasn't their friends' wedding. And the only place to sit was in the front row. They sat down in a panic, getting some understandably weird looks from the bride and groom.
Their friends were next in line that day for their ceremony. The two wedding crashers stayed in the same spot and waited for their actual friends to step into the limelight. They ended up getting a two for one show special.
10. A Priest's Suggestion
A priest in Italy thought it would be a good idea to propose a "decency tax" for brides, to encourage them to dress a little more appropriately on their big day.
Now that wedding gowns and bridesmaid's dresses are coming in so many different styles, some a little more risque than others, the priest suggested implementing a rule that required "the least dressed to pay the most."
The Moral of the Story
If you're stressed out planning your wedding and dreading what could go wrong, the moral of the story here is things could always be worse.
You could break up a week before your wedding day. The groom could say the wrong name at the altar. You could show up wearing the same dress as the registrar.
You could be prohibited from speaking to the bride at all, or you could get deleted off Facebook for not forking over thousands of dollars to go to your friends' destination wedding.
At the end of the day, weddings are meant to celebrate love. Just be grateful some of these disastrous things haven't happened to you and try to enjoy your special day. Check out our blog for some tips on dating as a Christian.