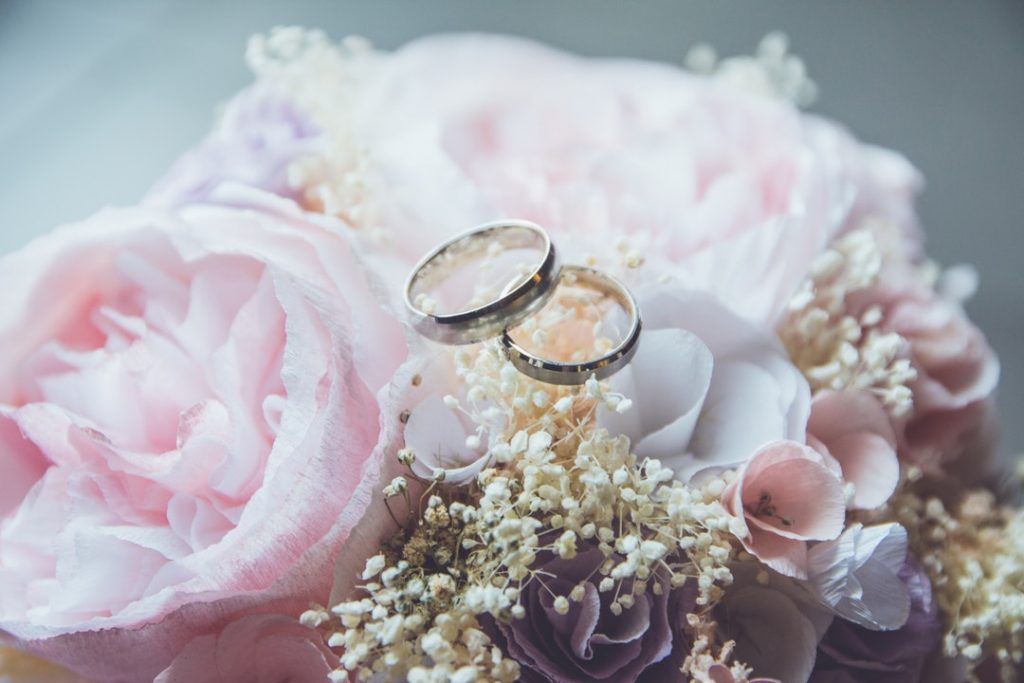 Is your wedding just around the corner? Gone are the days when wedding invitations were sent out only through printed cards.
Did you know that you can now invite people to your special day through your own website? You can also update the information posted on the website before, during, and after the wedding.
Not sure where to start with your wedding website creation?
Here's a useful guide to help you learn how to make a wedding website that is unique, informative, and engaging for your guests.
Top Tips for Making a Wedding Website
Although creating a website for your wedding can seem daunting at first, it is quite easy if you know how to go about it. That said, here are some tips on making a successful wedding website.
Choose an Attractive Theme and Style
Start by choosing a wedding theme and style that resonates with you the most. Customize it using various available themes you can find already listed.
Do you want a classic theme or a relatively modern one? Do you want your site to look fun and colorful, or do you want something a little plain yet interesting? For your background, feel free to stray from what is provided and instead choose to use your own engagement photo, for example, as a backdrop.
While choosing a theme, remember to choose ones that come with the same color scheme as your wedding.
If your color scheme includes brown as the dominant color, for example, how about you choose a woody theme with a mix of cream and beige colors? This helps maintain consistency from your site, all the way to your wedding outfits and décor too.
Switch fonts to make your site more unique and extraordinary.
Personalize It
Personalize your wedding website by showing your guests who you really are. Take this opportunity to include lots of photos of you two in fact, if you have lots of photos to share, opt for a photo album.
Here, include other details about you and your spouse. In this case, an 'about us' page would be perfect. In this section, give your guests information about yourselves, like where you both work, and what you love doing together as a hobby.
Set Up a Link
Think of a unique link. You can either go for the link already provided by your web hosting service or purchase a custom domain. Either way, you'll have something unique to share with all of your friends and guests enabling them to gain access to your wedding site.
Some couples go as far as adding their names to their links just to make it a bit more personalized and familiar to the guests.
Add a Password
To protect your site from unscrupulous people, it is always a good idea to include a password. Remember that your wedding has your full names and other personal details that can be used to commit various offenses.
To avoid this, use the unique access code provided to come up with a custom yet simple password. Go for that password that is easy for your guests to remember.
Provide Venue Details
Ever noticed how phones ring left, right, and center only hours before the wedding?
The vast majority of these calls are usually made by guests asking for directions to your wedding venue. To avoid inconveniences on your part as the couple and on your guest's part, it is advisable to include venue details of where your wedding will be.
Give written directions or even attach a map for your self-driving guests to follow. Include additional information regarding the date and time when the wedding is set to commence.
Make your website mobile-friendly. This way your wedding guests can conveniently use their phones while simultaneously following the provided directions.
Other Things to Consider for the Best Wedding Website
Aside from the above-discussed things, there are many other things to consider for your wedding website. These include but are not limited to the following:
Make Use of Electronic Invites
You must admit that a huge chunk of your wedding budget goes into designing and printing numerous wedding invites. This is money that could prove more useful if channeled elsewhere in the wedding preparations where there may be more urgent needs.
Sending electronic invites to your guest not only saves you money but also saves you valuable time and effort. You don't have to send mail or physically hand over hundreds of printed wedding cards to guests.
What's more, e-invites, as they are more commonly known, help reduce paper waste. Plus there's no chance that your invites will get lost on e-mail.
Design a beautiful electronic invite using any of the preset wedding templates and hit send. Once your guests receive the invite they can use the same link to RSVP online.
Tell Your Love Story
How did you meet? When did you fall in love? How was the proposal? The wedding is the climax of your union. While people are excited to come to share in your joy, it's good to also share with them the special events and moments that eventually lead to the wedding.
But what if you both have different dating stories?
Even better! As the bride, you can share your own perspective of your love story and then the groom can share his own side of the story. It's going to be so much fun for your guest to see your different personalities show up in your words.
If you are a couple that has been together for quite some time, feel free to use a visual timeline, including pictures and videos of some of your most memorable events in this section.
Include a Gift Registry
For a relatively young couple looking to start life, a wedding can be financially draining. To help you recover and make a smooth transition, why not include a gift registry on your wedding website? Use this opportunity as a chance to tell your guests what you'd really love as wedding gifts. Using the template provided, customize your logo and link.
The gift registry works as a way to hint to your guests about some of the things you would and wouldn't like as gifts. It's no use pretending to feel great about your distant cousin bringing you that poorly cooked lasagna as a so-called gift.
Ask Your Guests to Say Something
Let your guests in on it. By including a section in your website where your guests can leave a message or comment, you allow them to be part of the celebration in a special way.
Here, they can either say hello of include a detailed rundown of what they love about you. They can give you advice or share their best wishes for you two.
Don't Forget the Countdown
As the D-Day draws near, there's with overwhelming excitement. Get excited together with your guests and have them count down with you.
Add a cool clock to help countdown the days, hours, minutes and even seconds to your wedding day. Your family and friends will love it.
How About a Weather Tracker?
The uncertainty that comes with the weather is not only grueling for the bride but also for the guests. It's not so much about being rained on or having to sit under the scorching sun for hours, it's about not being prepared for it.
Eliminate the guesswork by having a weather tracker on your wedding site. This way, your guests are able to foretell what kind of weather to expect that day so that they can prepare and dress for it.
Update Changes
A lot of stuff gets rearranged or rescheduled when planning a wedding. Most of this is information that you had already included in your site. Always remember to check back and update your site every time something changes.
This way, your guests always have the right information. When your site is consistently updated, it reduces the chance of guests feeling lost or confused regarding your wedding.
Be Specific on Who Is Invited
Sharing your website on social media is what couples normally do to tell their friends and followers that they are soon having a wedding. Unfortunately, you cannot control who sees your post.
This may leave some to automatically assume that they have been invited. If you want to avoid having people you didn't invite gatecrash your wedding, be deliberate about the language you use both on the site and on social media.
Politely convey that your wedding is an invite-only occasion. This stops people from guessing and makes it clear that only invited guests will be allowed in.
Exclude the Invite-Only Events from the Site
On the wedding day, you may want to share some intimate moments with your closest friends and some family members. Say, for example, you have a wedding rehearsal dinner or a separate luncheon.
Remember that all the guests invited to your wedding can see everything you include on your site. You don't want the rest of the guests to feel left out or secluded by announcing that they are not invited to these special events.
It is, therefore, advisable to use other means like phone messaging, or direct email to notify some few guests of the separate invite-only event you want to share with them on that day.
Why You Need a Wedding Website
You may be a couple that likes the personal touch that comes with having each one of your friends and family receive a physical invitation from you. Which is a really good idea. However, this doesn't eliminate the need for a wedding website.
Considering the information listed above, you can see why physical wedding cards or invitations can fall short when it comes to keeping your guests informed.
So why exactly do you need a wedding website?
It serves as a point of reference. If a guest needs to confirm the venue or the date, they can simply refer to the website instead of calling or texting you.
It saves time. When there are changes to the wedding program, for example, you do not have to call each guest to tell them about the changes. Instead, they receive a notification informing them of any changes prior to the wedding.
It will never get lost. It is easier for physical wedding cards or invitations to get lost. They can get lost in the mail or the guest may misplace it. With a website, the guests have information right on their fingertips, on condition that they have internet and a smartphone or laptop.
Keeps things organized. You will not have people showing up at the wrong venue or behind time on the actual wedding day. Your invited guests will always be informed on exactly where everything is taking place and at what time.
It is intimate. Your guests feel great to be part of something memorable. This in addition to making them feel like a priority to share in your joy.
It is convenient. Using the gifts registry, you have the convenience of sharing information about the kind of gifts you prefer without being too forthcoming. Convenience also extends to your guests because they can plan their days or schedules around your wedding and make travel plans accordingly.
Learn How to Make a Wedding Website Today
Wedding websites are now trending as the in-thing for future brides and grooms. Contrary to the opinion of many, you don't need to be a techie or a computer wizard to create your own site. Wedding websites are quite easy to create.
Through web hosting services, you have access to wedding website tools and plugins that allow for easy prepping in anticipation of your wedding day. You just need to make a few tweaks here and there to make sure that your site is well organized, interesting and easy for your guests to maneuver.
Now that you know the tidbits of how to make a wedding website, what next? You need to find a reliable web hosting service. Wondering which one is the best?
Contact us and we will show you exactly how to maneuver in preparation for your special day.