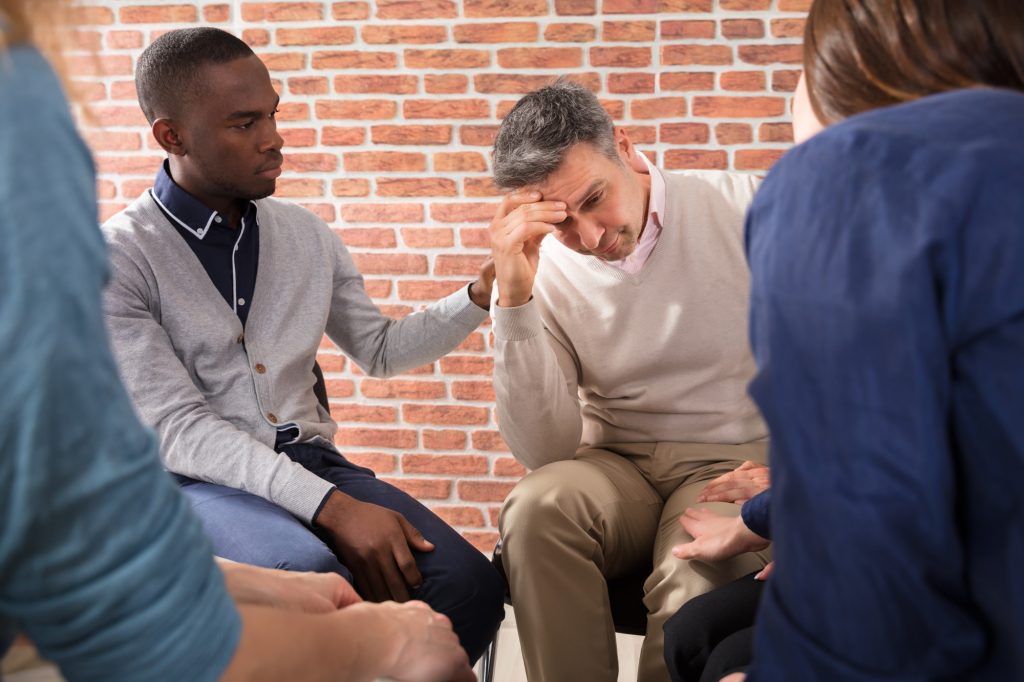 In America, 44 million adults struggle with a mental health disorder, but only a percentage of them seek treatment.
If you are struggling with a mental illness or any other problem in your life, you may want to consider finding a therapist or counselor.
Believe it or not, there are Christian counselors, Christian psychologists, and Christian counseling centers. Learn how a Christian therapist can help you.
Marital Problems
If you are having issues in your marriage, a Christian therapist can actually help you repair it.
Marriage is a very sacred thing and occurs when two people make a commitment and a promise to each other. As a Christian, divorce is not an option, so you will need another way to work through your problems.
A Christian therapist will be able to understand that and help you both work through your issues. When there are problems in the relationship, it can seriously affect the marriage which could also lead to sins of infidelity or cause communication problems.
However, a Christian counseling place will be able to help the spouses navigate their problems.
Challenges With Parenting
Parenting can be a very challenging experience, and trying to raise your children in the Christian faith can also be difficult sometimes.
A Christian therapist can help you with challenges that come with being a parent. If you feel overwhelmed with all of your responsibilities and not sure how to take care of your child, a counselor can help you figure out how to deal with those issues.
They can even teach you different parenting techniques that will help you be a better parent for your children.
Mental Health Issues
If you struggle with a mental illness, you should know that you don't have to go through it alone.
A counselor or a therapist are trained to help you navigate through your mental illness and provide support for you.
If you are suffering from depression, anxiety, PTSD, OCD, low self-esteem issues, or other things you should figure out where to find a counselor.
With a Christian counselor, they will help you understand that you are still a child of God. They will be able to provide a spiritual layer into your therapy sessions that can be very helpful and healing when it comes to treating mental illness.
When you have a trusted therapist who also is supportive of your faith, you will get much better treatment from therapy.  The only way to truly get good treatment from therapy is by being open and honest, and when you know that you are in a non-judgmental space, it is easier to do that.
There are studies that show that people who have therapists with the same spiritual beliefs as you, you will feel safer to open up.
Recovering from Substance Abuse
If you are recovering from substance abuse, having a Christian counselor can be a great, safe way to heal from that.
It can take a lot of courage, especially as a Christian, to admit that you have an addiction to drugs or alcohol. You will need to do some self-reflection and admit that you do need help with your life.
However, once you admit that, a Christian counselor or therapist will be able to help you get your life back.
In addition to dealing with your addiction, your therapist may also be able to help you get to the root of why you are feeling these addiction urges.
In your sessions, you will learn about how important you are to God and learn other coping strategies to beat addiction. Your counselors will gently help you back towards finding your way in faith rather than using harmful substances.
Healing from Grief or a Loss
If you have recently gone through the loss of a loved one, it can be a very difficult period of time, and you may be resentful. This resentment could even be directed at God.
For others though, they may lean even more heavily on their faith beforehand. If you have a Christian counselor, they will be able to use that faith to help you get through this difficult time in your life.
Having someone guide you through the grief can be immensely helpful because you don't have to do it again.
Strengthening Your Faith
If there is nothing wrong with your life but still want some guidance and a place to talk about what's going on in your life, finding a therapist can help with that too.
If you are looking to strengthen your faith or find answers to questions that you've been having, going to a Christian counselor may be a great place to find help for that.
Our lives can get so busy and overwhelming that sometimes we put our faith to the side. However, having someone else who can help us strengthen our faith can be a great way to have that balance.
Christian counselors are trained to help with these issues, and they will help you find your way back to God and your faith. They will also give you tools and techniques that you can use when times get difficult and you feel like you're losing your way again.
Find Help Today
Finding a Christian therapist is a great, healthy way to get help for whatever is going on in your life. They will provide you support while also keeping your faith in mind.
In addition to finding a therapist, turning to God and reading your Bible is also a great way to have support.
Read this blog post about five Bible verses that will help lift your spirits.